Latest News Plus Date
PERSONA 4:THE ANIMATION SEASON 1+2 VOL.1-37 END(DVD)
21 January 2016


Warning: imagejpeg() [
function.imagejpeg
]: Unable to open 'E:\Inetpub\vhosts\vbg.com.my\httpdocs/images/stories/cover/Persona4CompleteBoxset-Inlay_lnd_thumb.jpg' for writing: Permission denied in
E:\Inetpub\vhosts\vbg.com.my\httpdocs\modules\mod_latestnewsplusdate.php
on line
204
Title Name : PERSONA 4 : THE ANIMATION SEASON 1 + 2 女神异闻录4 No. Of Disc : 4 DVD (37 Episodes) Version : Japanese Subtitles :...
| | | | |
| --- | --- | --- | --- |
| Ultraman : Ultra Seven (TV 1-48End) DVD | | | |
Written by ximin
Wednesday, 11 September 2013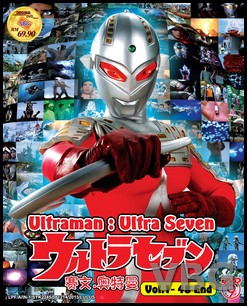 Title Name

:Ultraman : Ultra Seven 赛文.奥特曼Vol.1-48 End

No. Of Disc
: 3 DVD9 (48 Episodes)
Version
: Japanese
Subtitles
: Chinese / English / Malay

Barcode
:9555329105376
Item Code
:VBG 0288
Selling Price
: RM69.90
Format
: DVD9
Genre

:

Action Series
Story
The Earth is in danger! Even now, fiendish hands are stretching out from the distant stars to seize the world. From their massive underground complex near Mt. Fuji, the Ultra Guard equipped with a squadron of Ultra Hawks, stand vigilant to combat the myriad of alien aggressors, who threaten the very existence of our planet. But, unbeknownst to his fellow teammates, Dan Moroboshi, is secretly an extraterrestrial aiding them in their fight to preserve the future of humanity, considered the 7 th member of the Ultra Guard, better known as Ultra Seven!
在近未来,人类组成了国际组织"地球防卫军",开始对抗来自宇宙的侵略。日本也设立了地球防卫军远东基地,并成立了由精鋭队员所组织的"超级警备队",屹立于防卫的最前线。一名自称"诸星弹"的流浪青年,因协助警备队解决宇宙人事件,而获得拔擢加入超级警备队。
其实诸星弹的真正身份是来自M78星云的宇宙人・恒点观测员340号,因协助被侵略的地球人,而滞留地球。他在地球遇上危机之际,就会变回原本宇宙人"赛文·奥特曼"的形貌,运用超能力与宇宙人怪獣缠斗。
Disebabkan ancaman makhluk asing yang semakin kerap, manusia menubuhkan organisasi "Ultra Guard" untuk menentang mereka. Seorang pemuda yang gelar diri sebagai Dan Moroboshi merayau di persekitaran telah bantu pasukan Ultra Guard selesaikan masalah makhluk asing. Dia dipelawa untuk sertai pasukan tersebut. Sebenarnya Dan ialah makhluk asing dari Nebula N78 yang datang untuk bantu orang bumi. Dia akan ubah kepada bentuk makhluk asing semasa Ultra Guard dalam bahaya, mereka anggap makhluk asing misteri ini sebagai ahli pasukan ke-7 dan namakannya sebagai "Ultra Seven".
Last Updated ( Wednesday, 11 September 2013 )
Visitors Counter








| | | |
| --- | --- | --- |
| | Today | 166 |
| | Yesterday | 391 |
| | This week | 1375 |
| | This month | 13455 |
| | All | 4808412 |
Reborn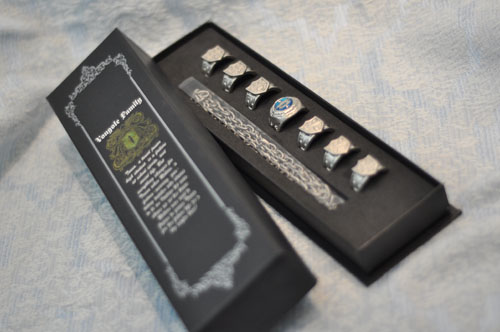 One Piece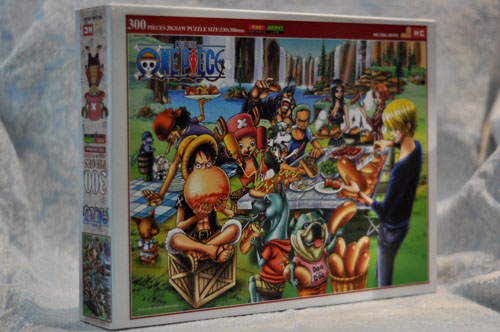 Naruto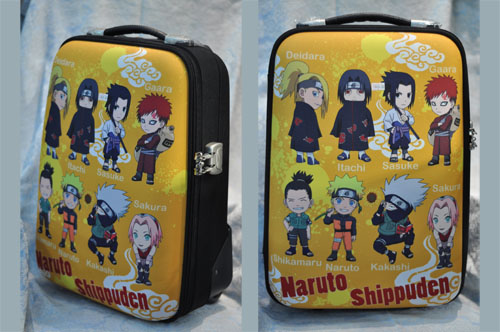 Kuroshitsuji