Latest News Plus Date
PERSONA 4:THE ANIMATION SEASON 1+2 VOL.1-37 END(DVD)
21 January 2016


Warning: imagejpeg() [
function.imagejpeg
]: Unable to open 'E:\Inetpub\vhosts\vbg.com.my\httpdocs/images/stories/cover/Persona4CompleteBoxset-Inlay_lnd_thumb.jpg' for writing: Permission denied in
E:\Inetpub\vhosts\vbg.com.my\httpdocs\modules\mod_latestnewsplusdate.php
on line
204
Title Name : PERSONA 4 : THE ANIMATION SEASON 1 + 2 女神异闻录4 No. Of Disc : 4 DVD (37 Episodes) Version : Japanese Subtitles :...
| | | | |
| --- | --- | --- | --- |
| Persona 4 Season2: The Golden Animation (TV 1-12End) DVD | | | |
Written by ximin
Thursday, 06 November 2014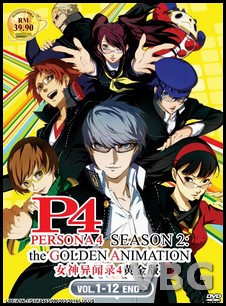 Title Name

: Persona 4 Season2 : The Golden Animation 女神异闻录4黄金版

No. Of Disc
: 2 DVD (12 Episodes)
Version
: Japanese
Subtitles
: Chinese / English / Malay

Barcode
:9555652701979
Item Code
:GM 0188
Selling Price
: RM39.90
Format
: DVD
Genre

:

comedy

,

drama

,
Story:
The story follows Yu Narukami, a quiet teenager who moves to Inaba to live with his uncle and cousin for a year due to his parents working abroad. After looking into a rumor about a mysterious 'Midnight Channel' that appears on televisions during rainy days, Yu and his new friends,Yosuke Hanamura and Chie Sotonaka, discover a strange world hidden inside the television, inhabited by strange monsters known as Shadows and a curious bear-like creature named Teddie. It is here that Yu awakens a mysterious power known as 'Persona', which allows him to fight against the Shadows.
因双亲要在海外出差,所以一人留在日本的主人公以一年为期限住在了舅父的家里。之后转校到八十神高中的他得知一个深夜电视的传言在雨夜的十二时,只要看着关闭着的电视屏上自己的脸,就会浮现出另一个人的映像。主人公与同伴为了确认这一传言是否属实,不料被拉进了异空间,在那里被称为暗影的怪物袭击,与怪物接触时主角一行人的Persona能力觉醒。为了掘开深夜电视与连续杀人事件之间的关系,以及避免其他人被卷入该事件,他们组成了特别搜查队展开了战斗。
Apabila kelopak ceri keguguran di musim bunga , Yū Narukami berpindah ke Yaso Inaba untuk tinggal dengan bapa saudara dan sepupu akibat perubahan keadaan keluarganya. Dia dipindahkan ke Sekolah Tinggi Yasogami, maka mula lembaran hidup sekolah berwarna-warni. Namun, ketika pembunuhan bersiri mula tercetus di pekan nyaman, kuasa Yū dibangkitkan semula dalam bentuk jiwa fizikal: Persona. Seiringan dengan misteri yang baharu ialah Marie, penghuni dunia gantian, Velvet Room, tanpa sebarang ingatan tentang masa silam. Beserta kawannya, Yū harus menyelesaikan segala tanda tanya terpampang di depan dan selamatkan Yaso Inaba dari perbuatan ganas selanjutnya.
Visitors Counter








| | | |
| --- | --- | --- |
| | Today | 157 |
| | Yesterday | 391 |
| | This week | 1366 |
| | This month | 13446 |
| | All | 4808403 |
Reborn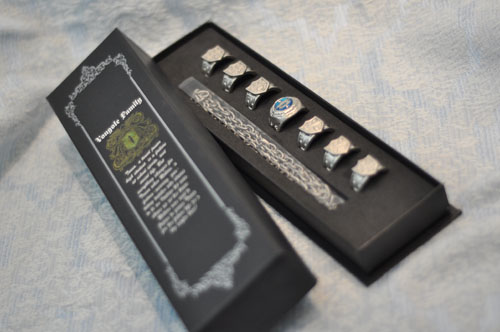 One Piece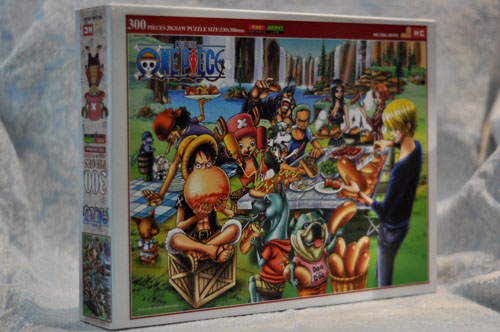 Naruto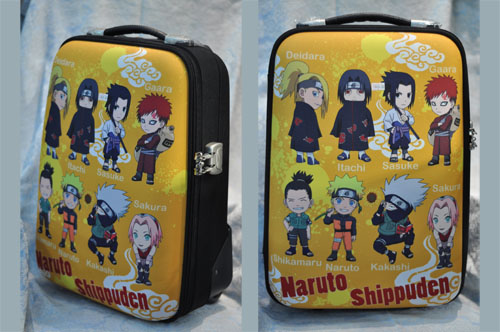 Kuroshitsuji