Latest News Plus Date
PERSONA 4:THE ANIMATION SEASON 1+2 VOL.1-37 END(DVD)
21 January 2016


Warning: imagejpeg() [
function.imagejpeg
]: Unable to open 'E:\Inetpub\vhosts\vbg.com.my\httpdocs/images/stories/cover/Persona4CompleteBoxset-Inlay_lnd_thumb.jpg' for writing: Permission denied in
E:\Inetpub\vhosts\vbg.com.my\httpdocs\modules\mod_latestnewsplusdate.php
on line
204
Title Name : PERSONA 4 : THE ANIMATION SEASON 1 + 2 女神异闻录4 No. Of Disc : 4 DVD (37 Episodes) Version : Japanese Subtitles :...
| | | | |
| --- | --- | --- | --- |
| Inazuma Eleven Go Vol.1-45END + 2Special(DVD9) | | | |
Written by ximin
Monday, 08 December 2014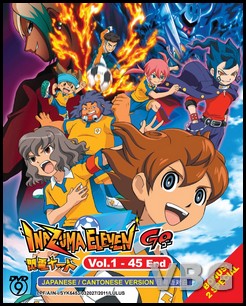 Title Name

: Inazuma Eleven Go 閃電十一人GO VOL.1-45END + 2 SPECIAL (DVD9)
No. Of Disc
: 4DVD9 (45 Episodes+2 Special)
Version
: Japanese/Cantonese
Subtitles
: Chinese / English / Malay
Barcode
: 9555329104645
Item Code
: VBG 0226
Selling Price
: RM 49.90

Format
: DVD9
Genre

:

A

ction, Fantasy
Story:
The main character, Endou Mamoru, is a very talented goalkeeper and the grandson of one of the greatest goalkeepers in Japan, who died before he was born.

Mamoru is your typical soccer fanatic protagonist who seeks to follow his late grandfather's footstep. (His grandfather was the ex-coach of the Raimon Soccer Club which he is currently in).

Even though his skills are incredible his school lacks a real soccer club as the 6 other members don't appear very interested even in training.

But as soon as a mysterious forward called Gouenji moves to Endou's town, the young goalkeeper sets out to find and recruit members for his soccer team…

The setting is in Raimon Gakuen and the story revolves around antagonistic Teikoku Gakuen famed for its strength, speed and utter ruthlessness.

Watch as Endou and friends overcome obstacles as they face a lack of enthusiasm, disbandment, and other teams as they strive towards their goals.


雷门中学足球部是一支队员只有7人的弱小足球队。部员们每天来到部室都不是为了踢足球,而是各人做着各自的事以消磨时间。热血足球少年、本作的主角、同时也是足球队队长的円堂守鼓励他们明天去练习。期间,他们突然收到了强豪帝国学园足球队的挑战,他们面临两个选择,一是接受挑战并赢得比赛,一是废弃足球部。选择了前者的他们马上又迎来另一个麻烦--打正式比赛还差4个人。之后的某天,円堂守遇见了传说中的王牌射手豪炎寺修也,且游说他入队。最后他当然入了,而且其它3名成员也找齐。在比赛当日円堂守他们以大比数落后,最后帝国学园竟然放弃比赛,因此算是雷门中获胜。为此雷门中学足球部得以保留,这班足球少年又可以向全国大会进发。

Watak utama, Endou Mamoru ialah seorang penjaga gol yang berbakat dan dia anak cucu kepada salah seorang penjaga gol yang terunggul di Jepun tapi meninggal dunia sebelum Endou dilahirkan.

Mamoru ialah protaganis tipikal yang gilakan bola sepak, dan dia ingin mengikut jejak mendiang atuknya. (Atuknya ialah bekas jurulatih Kelab Bola Sepak Raimon yang kini dia sertai).

Meskipun kemahirannya hebat tapi sekolahnya tidak ada kelab bolasepak yang sebenar kerana 6 orang ahlinya yang lain tidak berminat untuk menjalani latihan.

Tapi sebaik sahaja forward misteri yang bernama Gouenji pindah ke bandar Endou, penjaga gol muda ini mulai mencari dan merekrut ahli untuk pasukan bola sepaknya…
Persekitarannya berada di Raimon Gakuen dan kisah ini berkembang bersama dengan lawannya, Teikoku Gakuen yang terkenal dengan kekuatan, ketangkasan dan sifat tidak ada belas kasihannya.
Mari kita menyaksikan bagaimana Endou dan rakan-rakannya mengatasi pelbagai rintangan, seperti menghadapi masalah kekurangan keghairahan, pembubaran dan cabaran pasukan lain, demi mencapai matlamat mereka.
Visitors Counter








| | | |
| --- | --- | --- |
| | Today | 140 |
| | Yesterday | 391 |
| | This week | 1349 |
| | This month | 13429 |
| | All | 4808386 |
Reborn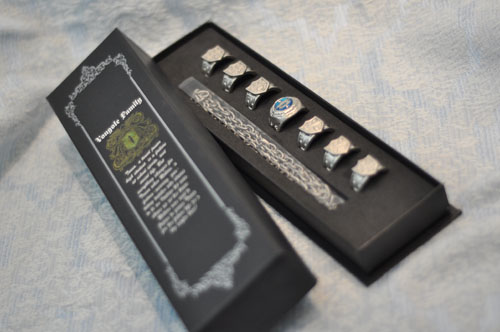 One Piece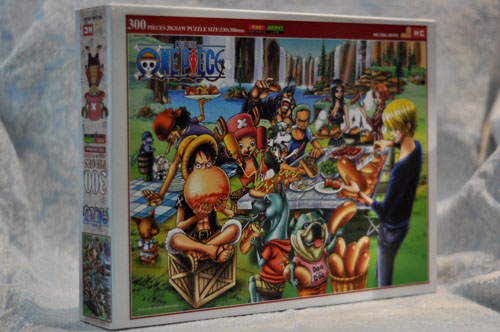 Naruto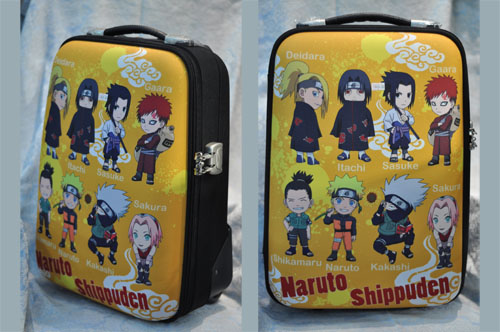 Kuroshitsuji